We are thrilled to announce our addition to the Esri State & Local Government Specialty Partner Program.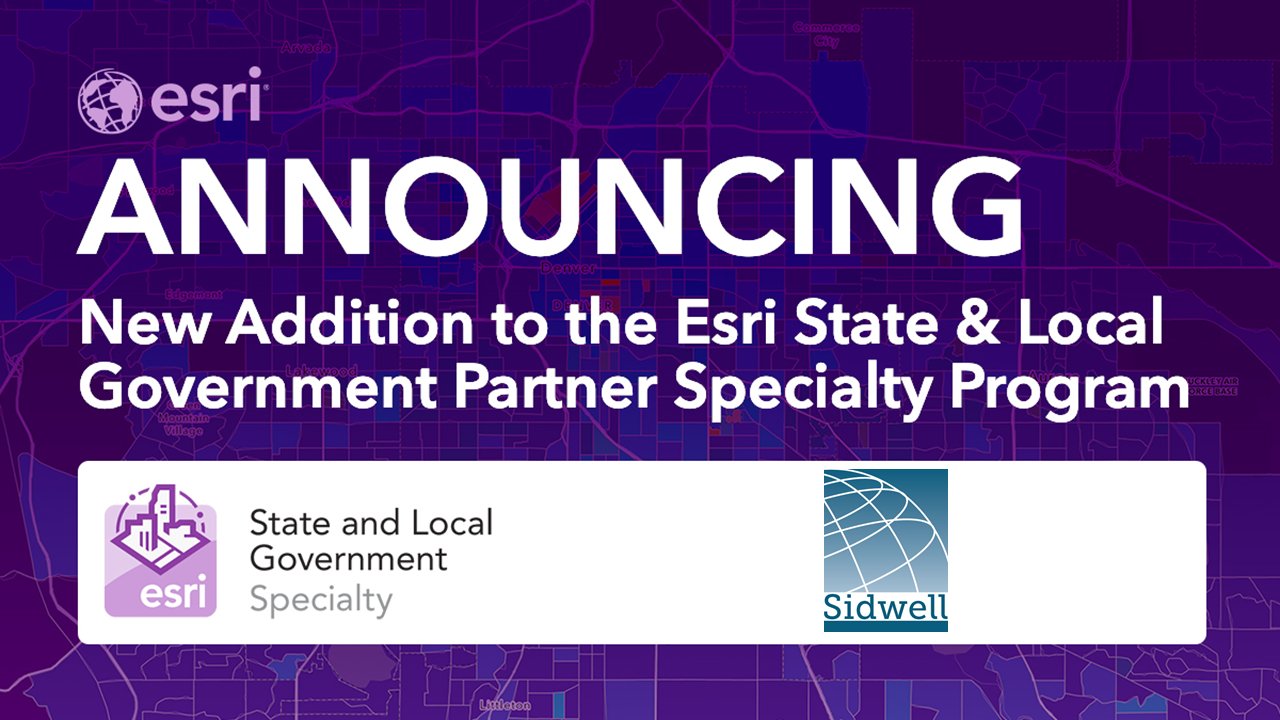 As an Esri Gold Partner we are pleased to add this newest specialty to our list which includes:
About Sidwell
With over 90 years of expertise, Sidwell is an industry-leading geospatial solutions provider specializing in GIS products, services, and solutions focused on the diverse needs of government and private industries. We provide all the necessary components of a successful GIS system, ensuring your increased productivity and efficiency.